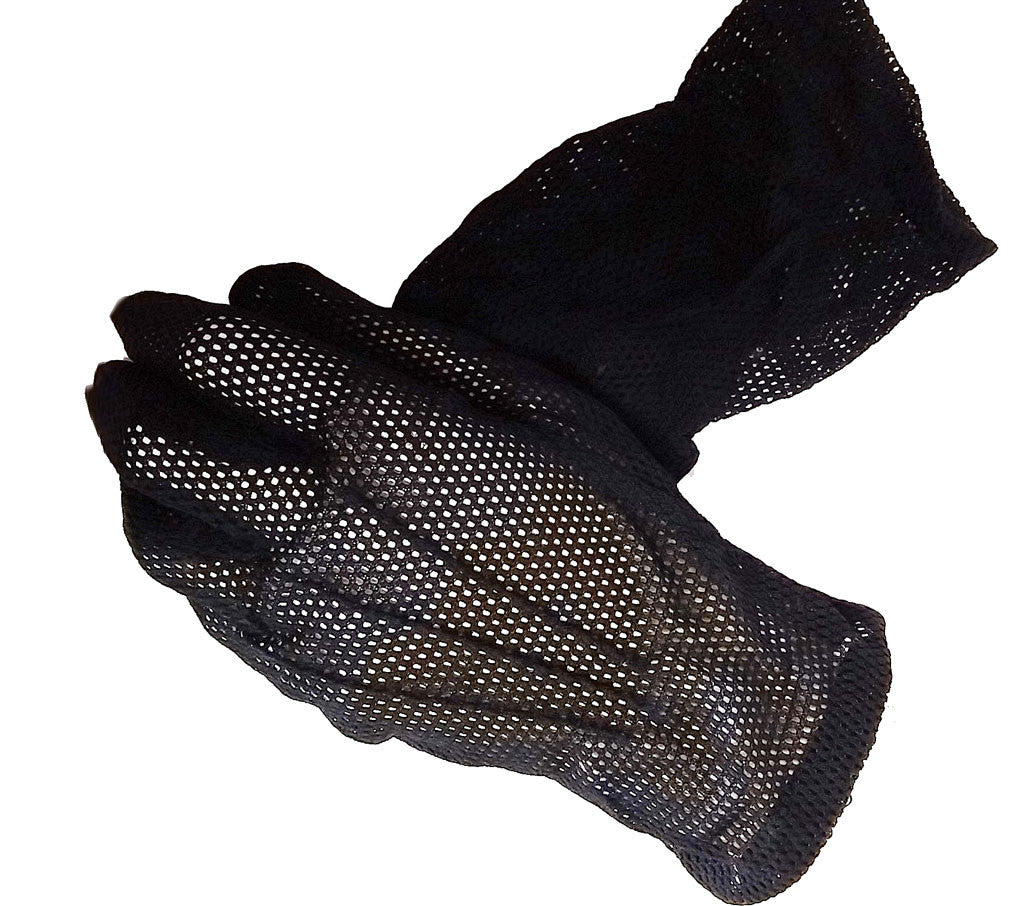 *VINTAGE '50S ANTEBELLUM LOOK BLACK MESH COCKTAIL GLOVES - JUST ADORABLE!
I love these vintage Antebellum-look black mesh gloves! They look adorable on.

I wear a size 6-1/2 & they fit me and will fit smaller hands as well and maybe even a size 7 but am not sure about that. There is a lot of stretch in them.  Nice lineal ribbing detailing on the top of the gloves.  No mrg. or size tags inside.  Purchased at a well-known vintage store in Tucson, AZ many, many years ago.

9" - 10" from the middle finger to the top of the glove. The palm is 3-1/8" across or 6-1/4" circumference.  From the top of the glove to the end of the thumb is 6" - 7" when stretched. 

They would look great with a sexy black cocktail dress or evening gown!
_______________________________________________
All photos & text are copyrighted with the library of congress & the sole property of Midnight Glamour & cannot be duplicated or copied in any manner & will be prosecuted if used.